IHIET 2021 International Conference will be held as Virtual Conference from France, August 27-29, 2021
Conference Address:

IHIET 2021 International Conference, August 27-29, 2021

EFOM Boris DOLTO, Paris, France
118 Bis Rue de Javel, 75015 Paris, France




Recommended Hotel :

Novotel Tour Eiffel Hotel

Address: 61 Quai de Grenelle, 75015 Paris, France

Telephone: +33 1 40 58 20 00

Distance from Conference Location: ~10 min walking/ ~5 min by car.



Paris, France
Paris, France's capital, is a major European city and a global center for art, fashion, gastronomy and culture. Its 19th-century cityscape is crisscrossed by wide boulevards and the River Seine. Beyond such landmarks as the Eiffel Tower and the 12th-century, Gothic Notre-Dame cathedral, the city is known for its cafe culture and designer boutiques along the Rue du Faubourg Saint-Honoré.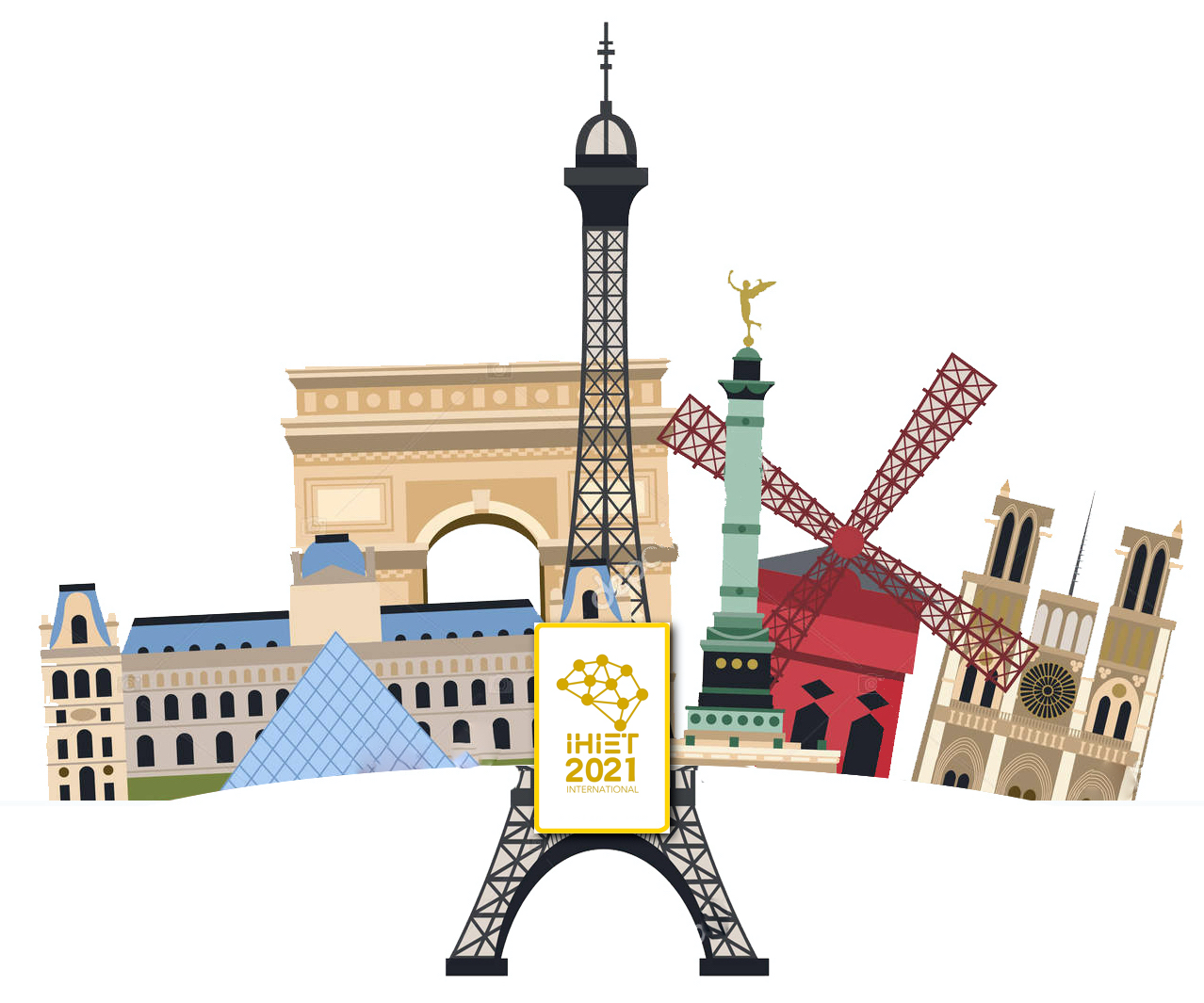 France
For more than two decades, France has reigned as the world's most popular tourist destination, receiving 82 million foreign tourists annual. People from all over the world are drawn to France's sophisticated culture, dazzling landmarks, exquisite cuisine, fine wines, romantic chateaux and picturesque countryside.